December Student of the Month: Athena Drake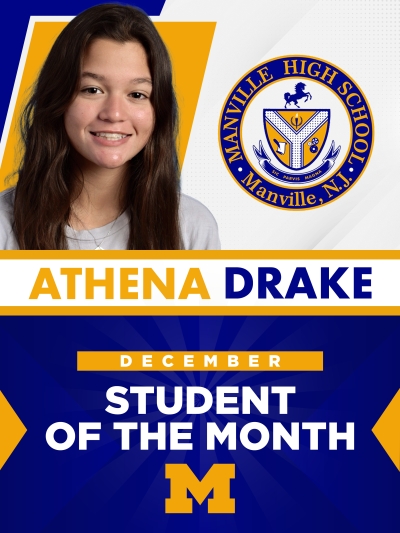 Every month a student is chosen to be recognized as the student of the month. This month, Athena Drake was selected to be January's student of the month. When asked how she felt being elected, she had felt content with it, in a way that shows her hard work paying off. "I sort of expected it because a teacher had asked me if I had ever been before. On the other hand, I am surprised because since having a hard time I still managed to keep my academics good and do this," Athena states.
Athena always keeps up with her work and puts lots of effort and dedication into it. "I stay on task and get my work done when it is due." Athena is involved at MHS by doing cheerleading as she was a senior captain and softball. After high school, Athena plans to commit to the University of New Haven, to major in
Occupational therapy. She also wants to do a dual degree program, study there for 6 years, and then pursue a career in the occupational therapy field. Good luck Athena in your future, and you will do great things!