Warriors Trying to Repeat History Against the Raptors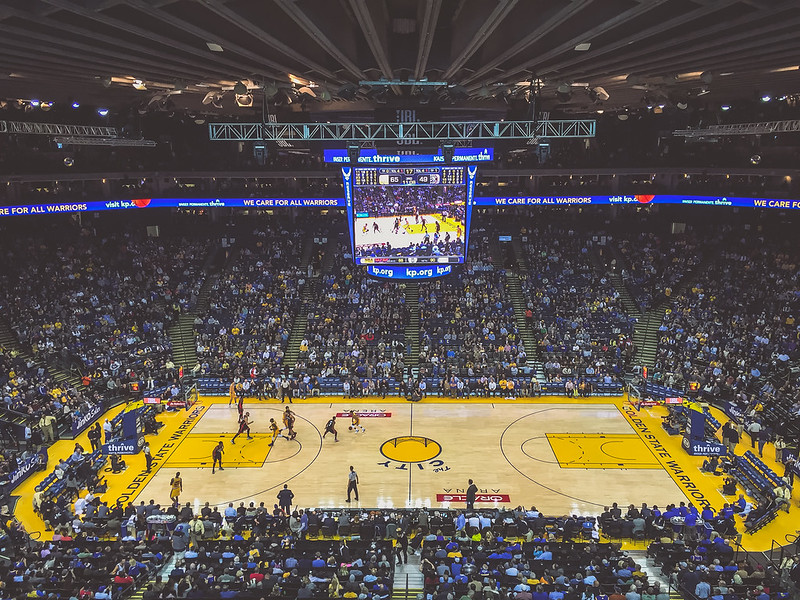 Scott McGinn
June 13, 2019
The Golden State Warriors have a way to go if they want to capture a win for the third straight year in the NBA Finals. The NBA Finals consists of 7 games. The dubs (nickname for Golden State Warriors) are down 3-2 against the Toronto Raptors and Kawhi Leonard, who has exceeded everyone's expectations in this years playoffs.  Leonard's per game numbers are incredible. He is averaging 31.1 points, 9.1 rebounds, 3.9 assists, and 1.6 steals.
Some critics thought that the Warriors would sweep the series, considering that they have 6 all-stars in Stephen Curry, Kevin Durant, Klay Thompson, Draymond Green, DeMarcus Cousins, and Andre Iguodala. This Warriors team came up against the Cavaliers in each of the last 4 finals before this year, winning three.  The Raptors are the first to even win the first game on the Warriors, and now hold a 3-2 lead.
The Warriors have not been particularly terrible in this series. They have made 41% of their 3pt field goals.  Klay Thompson has been particularly spectacular, getting 59.1% of his three pointers to fall, the highest percentage in NBA history.  Also, a lot of the blame for their poor performance so far could be the absence of arguably their best player, Kevin Durant. He went out in the first round with a calf injury, and has re-injured his leg in game 6 of the first round.
The Warriors do need to do a lot of work with their bench guys, as the Raptors have terrific depth with 4 players scoring over 15 ppg in this series.  Also, one of their X-Factors, DeMarcus Cousins has been almost non-existent in this years playoffs, not playing up to his normal standard in the past. This could be attributed to his torn achilles in the 2017-18 season.  If the Warriors want to do what the Cavaliers did in 2016, they will need to make some major adjustments with their team and their playing style.