H.A.G.S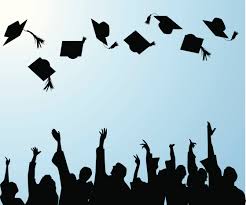 Zytajsha Abner
June 13, 2019
Senior year is coming to an end for the class of 2019. As the end of the year is approaching, a few seniors have a few words to say to their fellow classmates and to the lower classmen. Underclassmen, good luck and have a safe summer because remember you have to return here next school year. Seniors, have a wonderful safe summer and don't do anything that puts your life in danger because you still have a whole lifetime ahead of you! Now, here are some words from 2 seniors and I hope you enjoy!
"It has been a crazy, memorable, challenging 4 years of my life so far. In the beginning, it feels like you are never going to make to senior year, but once you make it, you wish the time will stop. Senior year is the year everyone thinks the most fun will happen, which it does, but it's also the year that everything gets serious and a lot of the help you once had, isn't there anymore. I will say this to the underclassmen, you don't really have time to slack; 4 years isn't as long as you think. Unlike me, you should try to join as many clubs as you can and just be active and productive with anything school related, it may help and affect you in the long run. As for the seniors, we have finally made it to the end of the road, and now we all hop on new and different paths. Reality is finally here for us and I wish each and everyone of you guys the best of luck. Summertime is coming and about 97% of seniors will be legal and turning 18, so all I can say is have a fun, safe summer and live it up to the fullest!"
"These four years have been the longest four years of my life. I personally feel like I was never going to walk the stage for graduation. Throughout my freshman and sophomore, I took it as a joke because I felt as if my junior and senior I would be able to pick up my slack. As an upperclassman now, I have to tell you underclassmen, do not slack no matter what. It is not going to be as easy as you think to pick up your slack and by the end, you're going to see the impact it's going to have when it's time to apply to colleges. Now for seniors, we have made the past probably the longest 4 years of our lives. We have finally made it, and sorry to say but goodbye to all of you next Thursday and maybe we will see one another down the road."
"To my fellow peers, let me say this to you all, we have finally made it and we are free. As soon as we get those diplomas we going to our cars and throwing a get out of high school party because it's going to be littt. But on a serious note, I enjoy every last one of you guys, well most of you guys and I hope you all follow your dreams and become something big and make sure to remember me when you do. As for the underclassman, well haha good look now you all have to suffer like we did and I wish you all the best of look but I am out of here."
Seniors are finally done with high school and we are excited for our next adventures after leaving Manville high school. 
***H.A.G.S is an acronym that stands for, have a great summer that many students write in each others yearbooks.