Mohonk Mountain House; Senior Class Trip 2019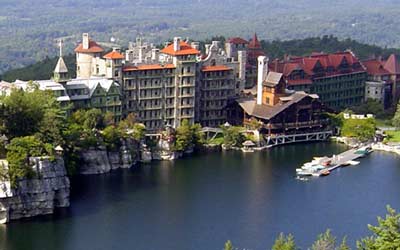 Staff Writer
June 10, 2019
Hang on for a minute...we're trying to find some more stories you might like.
The class of 2019 definitely had a senior class trip to remember. Located in upstate New York, Manville's senior class went on a trip to Mohonk Mountain House, which is a historical yet beautiful beyond words can express place to be.
The Mohonk Mountain house has acres upon acres of land for activities including going on hikes, rock scrambles, or going for a boat ride in a row boat, canoe or kayak. There are no TVs in any of the rooms and they tend to stay "old school." With all of these wonderful activities, at the end of a long day you can relax in their indoor spa/pool area and endless buffet of food in the dining hall. Unlike casual resorts and hotels, Mohonk is an unforgettable sight. After embarking on this weekend getaway that the staff and students attended, it is sure to be recognized as an unforgettable experience for the seniors to remember.