Manville High School's 2019 Masquerade
Kevin Rodriguez
May 16, 2019
Hang on for a minute...we're trying to find some more stories you might like.
For many high school students, the greatest highlight of their school year is the annual promenade dance – known to them as "Prom". As part of a tradition, high schools around the country host a Prom dance near the end of the school year, mostly towards the spring. It's essentially an invitation for junior and seniors to come together, whether it be with their significant other or friends.
At Manville High School, this event is held to a very high standard and never fails to exceed its reputation. Every year, prom is planned and held by the juniors, who can customize it to their liking, along with the seniors. For the 2019 school year, prom was held at the Pines Manor, in Edison NJ. With a 4 out of 5 star rating review via Yelp, the venue seemed perfect for the MHS prom – and so it was. Holding up to the year's theme of a masquerade, each table had a mask set for each individual, along with a goodie bag with several treats. The event ran from 7 PM to 10:30 PM, and the entire time, there was always something to do, whether you were heading towards the buffet, sorted with all sorts of dishes, from meats to pasta, or on the dance floor.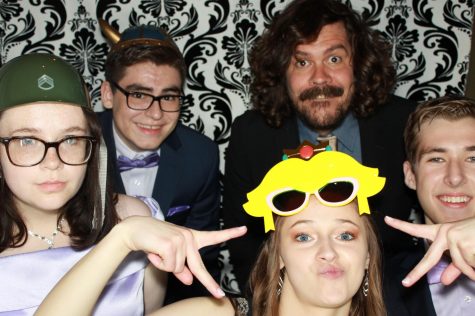 Just like other years, the main event was always what was occurring on the dance floor. There were constant switches in the music, allowing couples to slow dance together to groups of friends gathering together, going crazy. Overall, it was an unforgettable night for many students on the dance floor, who came off with a face full of sweat.
At the end of the night, the DJ brought forward the attention of all the attendees to announce the prom king and queen, seniors Jonathan Clarke and Gabriela Lapinska, along with prom prince and princess, juniors Diego Mendoza and Greycee Urena.
Prom is always meant to be an unforgettable moment for high school students, and there's no exception to the Manville High School 2019 prom. Fit with a unique masquerade theme, along with a perfect mix of music and dining, it certainly stood out and will be remembered as a successful, unforgettable, and meaningful night for many students and couples.