Stangs Season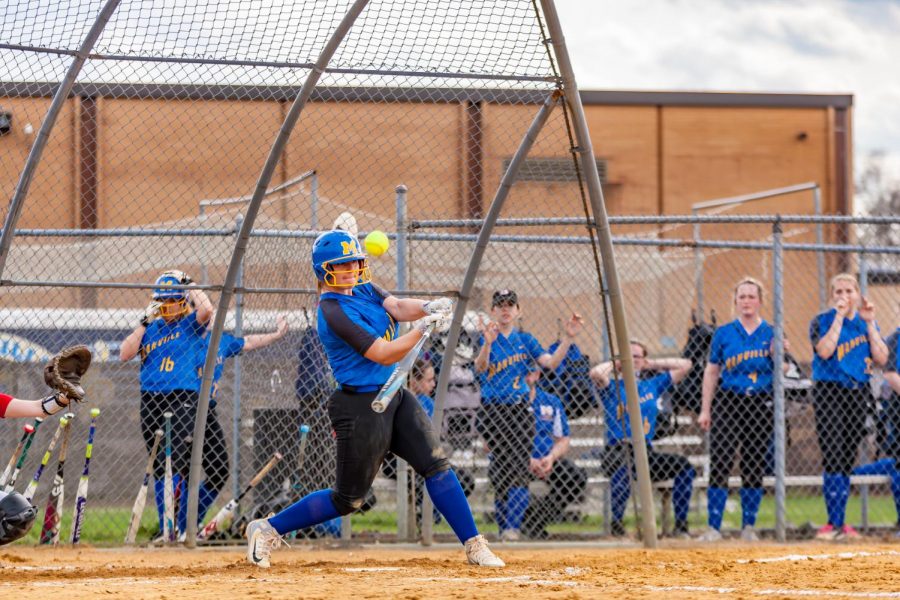 Melanie Alcantara
May 8, 2019
The Girl's Softball team has had one overwhelming season so far. Their rapidly moving season started the first Friday of March, March 1st, and finished off the month with scrimmages. In the beginning of April, the Lady Mustangs crushed Perth Amboy Tech (14-4) in the first game.
After some very tough games, including three losses by one run, it left Manville (2-7). However,  a win against Rutgers Prep in the Somerset County tournament set the Stangs on a three- game winning streak. The Lady Mustangs (5-10) right now, still has a lot more coming at them, both as a team and individually.
Mindy Sonnenberg, Emme Vornlocker, and Samantha Zuza are the three seniors saying goodbye to their softball career here at Manville High. Starting their careers in Manville very young, everyone watched Emme and Sam grow into the leaders and players they are today. With Mindy moving here her freshman year, it only added talent, as well as "a lot of life and personality" to the team. Being huge assets to the group, Coach Denapoli "Couldn't have seen this program have the success that it's had in the past three or four years without them."
With three crucial players leaving next year, the underclassmen have definitely stepped up. One being Alyssa Dima, a junior, and nominee and winner for Courier News Player of the Week.  "She's really turned it on with the pitching. The Sports writer contacted me over the weekend and asked to nominate a player. You know we throw different names around and we thought that Alyssa was the front runner as far as why we've gotten the wins that we've gotten recently."
The Lady Mustangs have had ups and downs this season, just like any other. However, with the end of the season approaching, the Stangs are focused on leaving everything they have on the field to pave the way to states.