Mr. Manville 2019: Who will it be?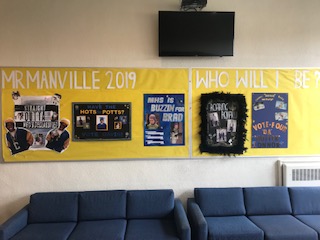 Zytajsha Abner
April 12, 2019
Every year at Manville High School for about 6 years now, we host a show called Mr. Manville. Mr. Manville is when a group of male contestants in 12th grade compete to be crowned the spirit of the mustangs. This year, Mr. Manville will take place on May 16, 2019, in the high school auditorium at 6 p.m. The lucky contestants for the class of 2019 are:
Gabriel Van Buren

Gavin Potts

Bradford Schuyler

Rohailli Beato

Jonathan Clarke

Connor Budd
Each contestant is able to pick an manager, who usually a girl, to helped them out throughout the process, and lead them to winning the title of Mr.Manville. The managers are supposed to help their client come up with unique dances, talents, surprises, beach wear, and a good song to lip sync. Last year for the class of 2018, Michael Tyle was crowned Mr.Manville, and now we are waiting for May 16th to see who will it be?