February's Student of the Month – An Artist at Heart, Stacey Hernandez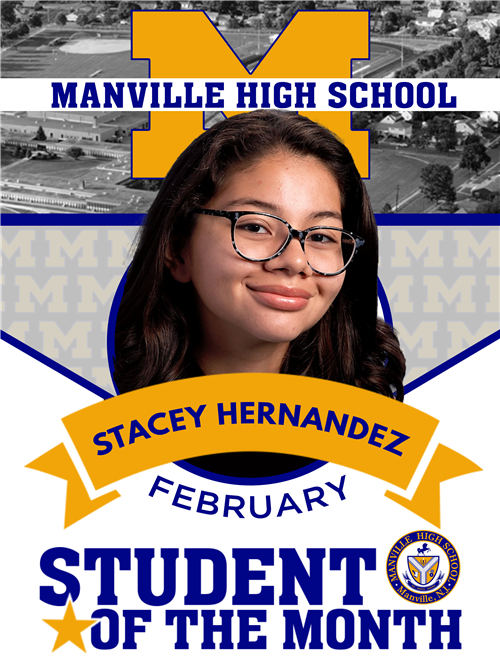 Kevin Rodriguez
March 18, 2019
Involved in and out of school, Stacey Hernandez brought her arts and crafts to the attention of her teachers to be named Student of the Month for February. During her interview, Stacey was working on project for her art course. While obviously keeping her full attention to the interview, her interest in her work was duly high. This matches her character – an artist at heart.
While this past month has been quite difficult in terms of her schoolwork, there's also plenty for her to enjoy, especially in the art course. "I've always enjoyed painting and drawing." She continues the rest of her year involved with the stage crew and the track & field team, having also ran cross country in the fall. Stacey plans on continuing her arts & crafts in the future, as she stated that she would like to attend an art school after graduating from Manville High School.
With such an expressive mind, she was quick to highlight the difficulties and hard work that it took to earn the award. "(The hardest part of the year) was like working and keeping the grade up… balancing sports and clubs with homework." However, none of that mattered to our student of the month, as she knew what she had to do. "It doesn't matter what class you're in, just the work you do."
Here at Manville High School, our students are determined to show off their talents and work incredibly hard to be involved both in and out of the classroom. Stacey Hernandez is the perfect example of such a student we represent. Congratulations to Stacey on earning Student of the Month for February!