Manville Wrestling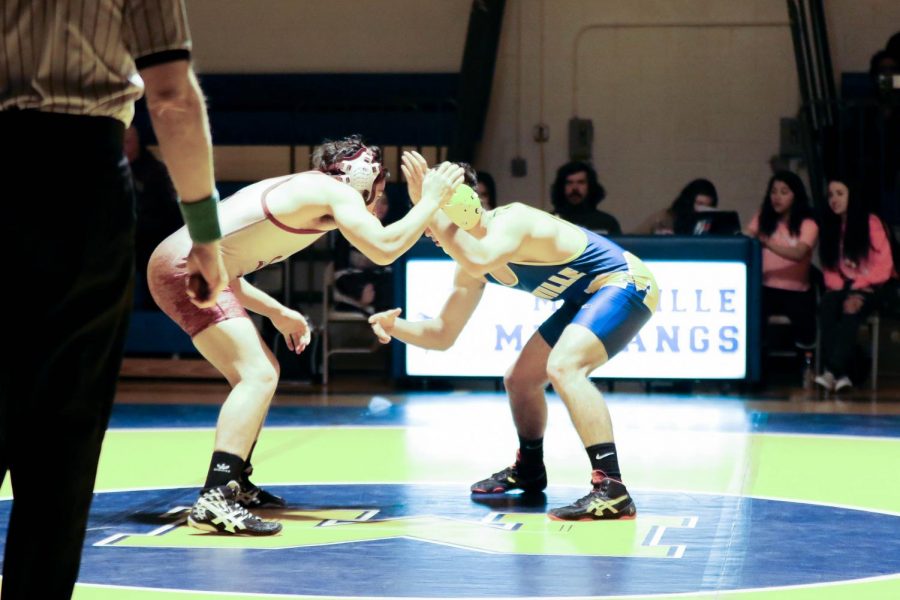 Scott McGinn
February 26, 2019
The Manville Mustangs took on West Windsor-Plainsboro High School South in a wrestling match Saturday February 9th, in a blowout from start to finish, winning 69-9.
This match was never close as there were pins by Brandon Flores, Shane Lallkissoon, Jose Moreno, and Alex Abarca. Chris Moore did win by decision, winning 6-0 against Charlie Sheerin. Brandon Flores pinned Hamza Khokhawala in 2 minutes and 35 seconds. Shane Lallkissoon pinned Haresh Suresh Kumar in 42 seconds, making that his second fastest pin of the year! Also, Jose Moreno pinned Franco Valentine in 33 seconds, just 5 seconds off of his career high! Alex "Big Chungus" Abarca came in hot pinning in 2 minutes and 54 seconds after a hard fought match between him and Carl Alejandro.
This win brings the Manville High School Varsity wrestling team to an astounding 20-5 record for the season.