Manville's Got Talent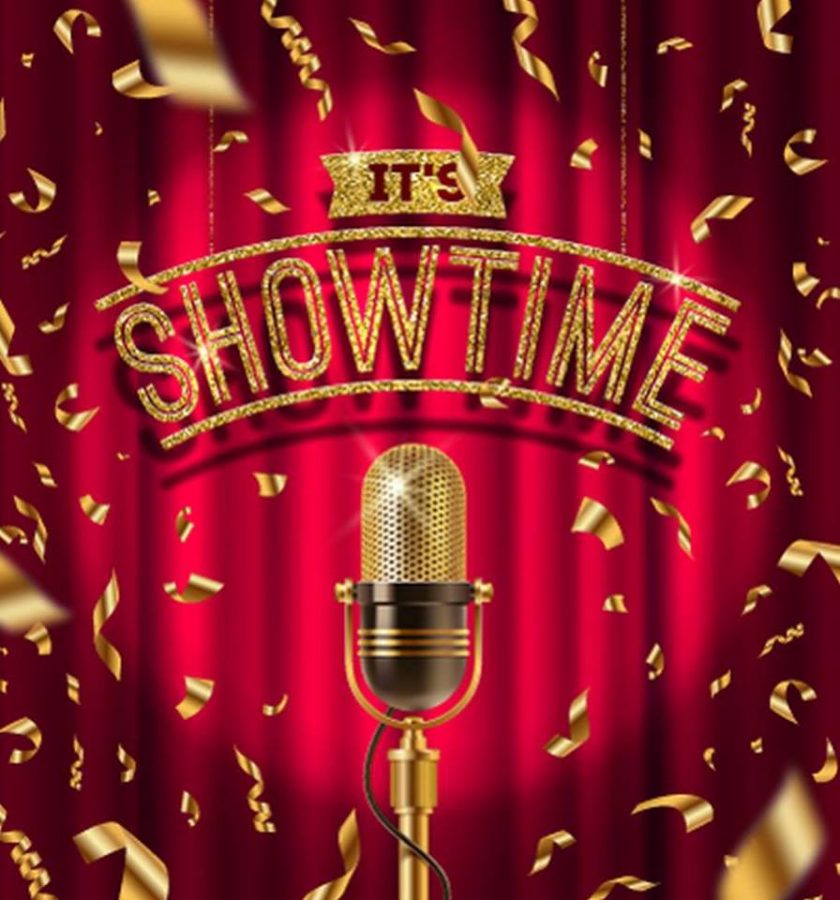 David Guerrero
January 28, 2019
On January 25, 2018, Manville High School presented to families, students, faculty, and the town, a show that would be worth their while. This certainly isn't America's Got Talent, but it surely won't disappoint the viewers.
The three emcees of the show were Brad Schuyler, Jonathan Clarke, and Andrew Nash. They were quite the comedians and gave a warm welcome to the audience. The four judges consisted of Mr. Wallster, Mrs. Palmer, Mr Espinera, and Mme. VanHouten. As they introduced the first performer, Mary Klein, she came out with confidence and a smile on her face. There were a couple of technical difficulties that lead to her singing without any music playing in the background, but that didn't stop her! She sang "I Could Be Jewish For You" with a superb voice. The judges loved her recovery and Mr. Wallster even commented, "She set the bar very high!"
Next, was Justin Antonio and he rocked his solo performance with his guitar. The song was called "Wildfire" and there is no better name to describe the song. After his performance finished not only was the audience amazed, but the judges were as well. Justin has been playing the guitar for six years now and Mr. Wallster says his guitar practice paid off. They loved his technique and his fancy finger work too. It was a grand performance!
The third performer was Kristin Hanover and not only did she sing a song called, "Best Part," but she also played the piano, taking much hard work and practice to accomplish! Her performance was one of those performances that make you go "WOW!" Mrs. Palmer even said Kristin was, "The best part!" The audience and judges loved and appreciated the movement and talent of her song.
The fourth performer was Ashley Gonzalez, who sang a song, with the music finally deciding to play. The way she sang and put herself out to the audience was astonishing. Listening to her voice gave such a great vibe.
Ashley gave an excellent performance and her dynamics were great, moving many people. Mrs Palmer even said, "I wanted you to keep singing!" She might've gotten a little off track, but she got right back on it.
The fifth performer was Jake Sanders, playing the drums. Jake stood out from many performers because he surely made a loud performance! The judges thought he was an outstanding performer, who was exciting and intense to watch. Mrs. Palmer commented on his song, "Explosive like fireworks!" It looked like such a workout to play and the judges liked how he stopped and then went on again several times. Mr. Wallster, a rock and roll guy himself, liked that he was not repetitive in his song.
The sixth performer was Connor Hagan, who played the piano while singing! From the crowd's applause before his performance, everyone could tell the  high expectations for Connor. He ended up blowing it out of the park! The judges were shocked on how amazing Connor was and Mrs. Palmer even said, "I'm speechless." Connor was truly an amazing performer and made it difficult for the judges to pick the winner. Though t might be just one high school talent show, it's a step closer to becoming a star!
The seventh performer was Connor Budd, who sang "Diamond Rings and Old Bar Stools." It might not seem like Connor would be the Hollywood star type, but he surely shocked many people with his country-style vocals. If it was his goal to show people that he can be sing, he surely achieved that goal! The judges thought he had a great voice and that it looked like he was into it. Mrs. Palmer said, "That was a touchdown." It was also an excellent song to sing and a very surprising performance. When he was looking into the audience, he was telling a story!
The eighth and final performance was a song by Maria Castro. Her voice and performance were stunning along with the confidence in her face. Her presence was very comforting and her voice so amazing, it could not be put into words! Her high notes were also just heart stopping. The judges could 100% agree and Mrs. Palmer says, "Maria. You always deliver… I think that should be the graduation song!" Mr. Wallster also commented, "Excellent way to end the night." Many people were just shocked about how amazing Maria performed and everyone who has heard her before, just knew she would do amazing. Mr. Espinera ended  off by saying that her performance was, "Smokey, Jazzy, and Processional." It could not have been better!
Before announcing the winners, the show put on a lip sync battle. The Seniors and Juniors are the ones participating in the battle. Both teams put on a laughing and entertaining act, and everyone thought the Seniors were going to win this battle! That was until the Juniors killed it with their final song, "My Heart Will Go On," from "Titanic" complete with a recreation of the scene; it was quite the joke! The Juniors just had to win after that performance, and they did!
Finally, the moment came that everyone had been waiting for, the announcement of the winner of the Manville High School Talent Show! In third place was Jake Sanders with his explosive drumming. In second place was Connor Hagan with his amazing vocals and piano playing. In first place was no doubt, Maria Castro with her absolutely talented and beautiful voice. Congratulations to all the performers on such a fun-filled evening!