Learn More About Mrs. Kauffman the New Chemistry Teacher at MHS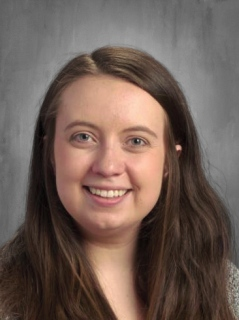 Mrs. Kauffman is a new chemistry teacher here at Manville High School. She teaches 10th-grade Chemistry and Environmental Science and has had a good experience so far with this school and the students in it. She says she comes from a "family of teachers" and has always wanted to become one as well. At first, she was leaning towards being a math teacher, but after having a really good chemistry teacher in 11th grade, she changed her mind. Mrs. Kauffman went to Lebanon Valley College to study Chemistry and Secondary Education, then she attended Grand Canyon University to study Chemistry with an Emphasis on Education. 
Some interesting facts about her are that she loves music and even sings at her church. Her favorite type of music, though, is Christmas music. She also mentioned, "I love to craft. Specifically, I like to make my friends and family homemade cards with personalized notes in them." Additionally, she used to live in Pennsylvania before moving to New Jersey and says it was "a big culture shock" for her. 
Ultimately, her goal as a teacher is to push her students just out of their comfort zone. She believes "School should challenge you, but still be accessible" and that's what she aims to emulate. Mrs. Kauffman hopes to provide a safe space in her classroom as well as teach students that hard work will get anyone where they want to be.