One of Manville's New Staff Members: Mr. Bubnick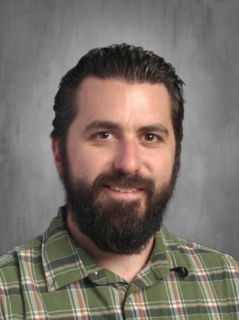 Prior to the start of the 2022-23 school year, Manville High School welcomed many new teachers with Mr. Bubnick being one of them. He teaches US History 1, World History, and Criminal Justice, however, he used to teach Economics. Although this is only Mr. Bubnick's first year teaching in Manville, he is already making a huge impact at the school. 
Mr. Bubnick has had quite the experience in teaching before coming to Manville. He attended Kean University where he majored in history and education. After graduating, Mr. Bubnick began teaching at Keansburg High School where he taught for ten years. Coming from a large school, Mr. Bubnick admires the small-town setting where he knows everyone. Now he is thrilled to be teaching here in Manville. 
Mr. Bubnick has very respectable beliefs about teaching. He feels that students should find joy when being in class and the teacher and students should have mutual respect for each other. He has many positive relationships with his students and it has a positive effect on their learning. While he is talking to his classes, Mr. Bubnick always shows his eagerness and tries to have fun. 
Teaching at a new school can be stressful, however, Mr. Bubnick is super excited to grow as a teacher here at Manville High School.