Highlighting MHS Student Response to the Controversial Prom Buses (Part 1)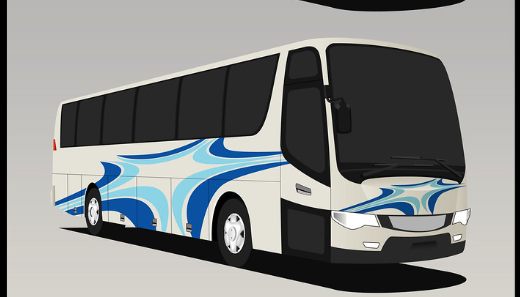 Part 1 of a 2-Part Series 
Prom season is in full swing in Somerset County. Manville High School's prom tickets are selling fast as everyone wants to be a part of the Gala-themed event. Tickets are currently at $90, Hurry up and reserve your spot for the long-awaited experience of the year! 
Although it may sound surprising, last year's prom event encountered some controversy regarding not the actual dance, but the transportation to get there. 
Looking back to last year at Manville High School, there were many different opinions on the prom bus situation where students were required to take a coach bus to and from the prom venue. Although this caused large controversy, the buses will be brought back for this year's Gala-themed prom. 
When teenagers envision prom night, the ideal image is similar to those seen in the movies. Having music blasting as you anticipate your arrival to the venue, singing your lungs out to songs with your closest friends, and of course, being able to capture your carefully planned day with pictures taken at your desired location. Then, students prepare to arrive like they are at the high school version of a red carpet, stepping out of their vehicle, showcasing each of their carefully prepared individual looks as they try to recreate that prom night moment as seen in the movies. This is a moment many students plan ahead in their minds for years in hopes to experience it. One student communicated in an anonymously conducted survey,  "I definitely did not want to take the bus because it ruined my image of prom. We've all watched movies that involve everyone meeting up and going in a car and all heading to prom at the same time and that is what I wanted to experience. I really wanted to either drive with my friends in a car or in a limo like those cool movies." Sadly, most excitement that correlated with the preshow for prom was taken from us.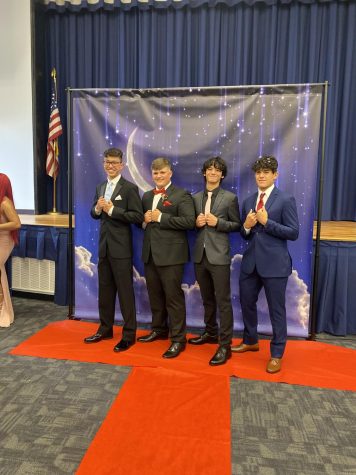 This sudden change of transportation left many students feeling left out and not able to create the experience they wanted. One student compared the situation to something other than a prom, by stating, "The buses make it feel as if we are on a field trip not going to such an important event." Most students brought up how the bus made them feel car sick, overheated, and overall just not fun. The buses were quiet and awkward leaving us to feel a little bored and devastated that this is what our experience sadly turned into. Another student echoed similar comments, stating, "The bus was very hot and crowded, and I would have enjoyed driving with my friends and blasting music rather than being on the bus." In addition to the physical uncomfortableness students felt the emotional state the students felt was aligned. Another student expressed,  "I would like to be able to have fun on the way there and back with music and friends." On the other hand, some students reiterated that the bus would benefit them in the sense that they don't have to worry about driving in heels and they would be saving on gas."I would be able to save gas money and not have to change shoes since I wouldn't want to drive in heels." Even though students will be saving money on gas, could you really put a price on the prom night experience? 
In addition to the pre-prom experience, there is also the added factor of getting ready for prom. Seeing as students all take different amounts of time to get ready and have different processes, everyone should have the ability to not be stressed and not feel rushed. Many students tried to make the getting ready process more fun by coordinating with others to get ready together despite having hair appointments, nail appointments, etc. The past year however caused some friction with this getting ready process because students had a specific time to be at the high school to ensure to not miss the bus. One of the students expressed, "I feel like taking a limo is a part of the high school prom experience for a lot of teens. Also having to arrive at a curtain time to get on the bus is difficult for some." This was a thought that lots of students had if they are running late, which tends to happen with the intricate preparations of prom, then the limo will wait for them since it was on their own time and money, but the bus was not waiting for anyone. In addition to the demanding bus schedule at the start of prom night, it also caused some controversy later. Another student stated, "Also after prom a lot of the students just wanted to leave and go home as soon as it ended (we were exhausted). Plus, some people need to get home immediately to get ready to leave for prom weekend." Not only did the bus cause issues getting there, but also returning home since many students had previous reservations for the anticipated prom weekend. Even though one extra stop may not seem like an involved, timely process, the extra time it took to get everyone off the bus and situated to leave resulted in a significant amount of time. The experience overall left a student feeling quite frustrated to which they said,  "From what I hear, no one takes a bus to prom in other schools and I don't think Manville should have either." This leaves an understanding that most only felt a negative effect from the situation and wished it was not that way.
Be sure to look out for the Part 2 Publication of this Prom Bus Series