Manville High School's "GREASE" Performance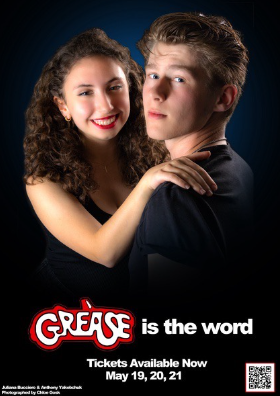 Manville High School officially announced this year's production "Grease" in February. After going through auditions and numerous long rehearsals the highly anticipated production took the stage on May 19, 20, and 21, 2022. The cast was comprised of 30 members with 10 main leads; Juliana Bucciero (10) as Sandy, Anthony Yakobchuk (12) as Danny, Cami Galvez (10) as Rizzo, Jacob Reilly (12) as Kenicke, Kayla Knape (12) as Frenchy, Todd Peterson (12) as Doody & Teen Angel, Kamryn Conover (11) as Marty, Lukas Rios (11) as Sonny, Chloe Gosk (12) as Jan, Kyle Sibaja (10) as Roger, and 6 featured lead; Fatima Morales (10) as Patty, Brandon Alvarado (10) as Eugene, Za'Ire Jones (11) as Ms. Lynch, Natalie Valverde (9) as Cha-Cha, Matthew Grzywacz(11) as Vince Fontaine, and Jake Whitenight (9) as Johnny Casino.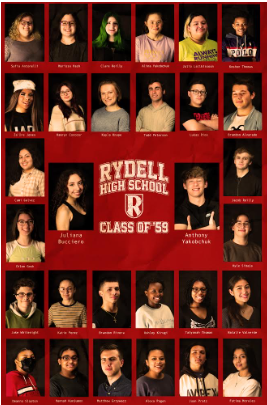 This year the drama club will be losing 5 key crucial seniors but the remaining cast is determined to continue the tradition and give fantastical performances. Next year 7 juniors, 11 sophomores, and 5 freshmen are expected to return with plenty of new members. When talking to the cast they mentioned how all the long hours and practices all paid off after every single performance. While many were nervous as they hadn't performed in a full auditorium in 2 years due to the pandemic, this year they were at full capacity. The auditorium was filled almost 80% each night which was quite exciting for the cast, crew, and directors. There was a faculty performance in which teachers referred to the performance as "refreshing", "exciting", "wonderful", and "one more step away from covid." Ultimately, Grease was extremely successful as there were plenty of ticket sales as well as shirts being sold for the first time. 
While the performance has concluded the work is still not done; there is still plenty of work to be done. While the middle school performance will come first, the high school needs to pick a play, get copyrights, and order costumes and plenty of materials for next year. The cast and crew invite you to return for next year's production in the spring. The production will be revealed to the public sometime in the near future.