October Staff Member of The Month: Mrs. Darlene Bandel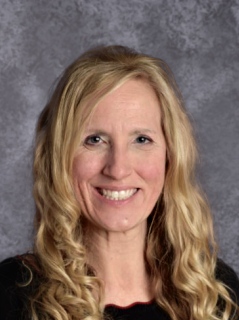 For the month of October, our outstanding Mrs. Darlene Bandel won Staff Member of the Month! Mrs. Bandel is the Administrative Assistant to the Principal; she has been working here at MHS for the past 20 years.
By far her most favorite part of every year has been the graduation ceremonies, "I still get tears in my eyes when Pomp and Circumstance starts playing." Her job may not be an advisor or a coach for a sports team, but she is still incredibly involved with everything that goes on at Manville High School. She plays a part in the athletic program, the class events, and she is in charge of making sure everything runs smoothly. Have you ever lost your AirPods or maybe a pair of glasses and got them back? You can thank Mrs. Bandel for getting those back to you.
Her future plans are to continue working at MHS in the job she loves. "This award came as a
surprise. I am very honored to have been selected."
Thank you Mrs. Bandel for all your help to the staff and students here at MHS!