Stephen Stepping up in her Second Year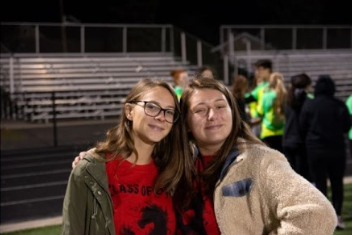 With the current situation we are in, it is a lot harder to teach some subjects other than others, math being one them. That is why it is important to highlight one of the very hard-working teachers in our school: Ms. Stephen. Ms. Stephen has been teaching at MHS for two years now. She has been teaching math for five years  Currently, Ms. Stephen is teaching Algebra 1 Honors, Geometry Honors, and Algebra 2. Virtual learning is extremely difficult, yet, teaching virtually is even harder. Mathematics is already very difficult, but due to Mrs. Stephen's hard work, she makes it a lot easier to learn for everyone by taking the time to demonstrate the steps and the work for the students.
Ever since Ms. Stephen was a child, teaching was always her dream because of her own math teacher; her math teacher taught pretty much any math subject for any level and she was able to make it understandable for everyone. This became her goal, and so far she was able to achieve that goal because of her astonishing way of teaching. Her favorite part about being a teacher is getting to know all the students and encouraging them. Ms. Stephen is able to make her class both educational and fun, which you might think would be impossible with math, but it is possible with her. Ms. Stephen always stops to make sure everyone is understanding the topic, and if there is someone that is having trouble she stops to help out the person. This past year especially, she has been working exceptionally hard to help the students. Her class is a safe space for everyone, physically and virtually, which is a challenge that she conquers!