T.Moore at MHS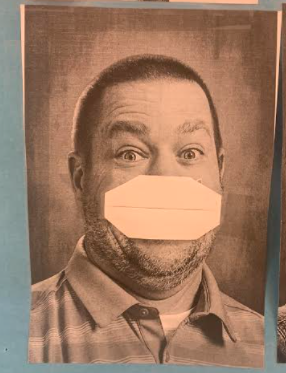 Mr. Moore has been teaching math for the past 20 years, 15 of them in Manville. Outside of the classroom, there is a lot to learn about Tim Moore. Mr. Moore is happily married and has two young daughters. His daughters are 12 and 8 years old, and  he also has a dog named Charlie. He's 47 — and thriving, way to pass as 30 Moore! Mr. Moore grew up in Pittsburgh, PA and moved to NJ in 1998.
Now, he lives in Hillsborough with his family, making for an easy route to work. He also lived and taught in Hawaii for a year. I've been at Manville High for the past 4 years, and can proudly say Mr. Moore is my favorite teacher. Moore never fails to make his classes entertaining and knows how to keep everyone's attention throughout the period. He does this by interacting with all of his students and making sure everybody is comfortable in his class. The simplest things such as having a small conversation with his students truly goes a long way. If he could give one piece of advice to the graduating seniors, it would be, "No one is going to give you anything, you have to earn it.  You should not live your life thinking that this world owes you something." Thank you, Mr. Moore for your advice and for your classes!
About the Writer
Franciney Arevalo, Staff Writer
Hey, my name is Franciney, but you can call me Fran! Other than school, you can really only find me at the gym. I work at my local gym and also workout...