97% of Women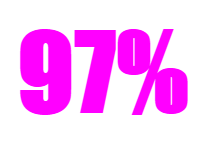 Every day, millions of women around the world have to deal with sexual harassment and assault. Studies have proven that 97% of women go through some sort of sexual harassment at some point in their lives. It was stated on the UN Women site that "97 percent of women aged 18 to 24 have experienced sexual harassment in public spaces, and more than 70 percent of women of all ages have endured such behaviour." (Thompson, 2021) This shows that with the number being so high, too many women go through assault. There is a movement going on called, "Not all men" are rapists, because many are generalizing, making it seem all men are taking the fall for the sexual assault. Although it is not all men, there is still a movement going on. As a woman, I should not be scared to walk alone at night, or simply do anything alone in fear of a man disrespecting my boundaries. It is important for everybody as a society to come together and do better for women. Sexual assault takes a serious toll on a person's mental health, and nobody deserves to go through that trauma. 
About the Writer
Franciney Arevalo, Staff Writer
Hey, my name is Franciney, but you can call me Fran! Other than school, you can really only find me at the gym. I work at my local gym and also workout...