Summer Is Coming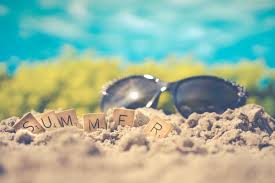 Spring has brought the sun's warmth upon the Eastern Hemisphere.
Making the sky cry and scream as the plants reach up to greet each other.
Every yard is paved in splendid green.
Shading us from this time of year.
Closing the door on my winter clothes, 
Opening the windows and doors.
I trade in my winter coat and boots
For the sun hat and glasses on my drawer.
Biking down the street as the wind races by.
Enjoying the ice cream that melts with time.
I won't have to wait much more.
For the summer I crave, is behind the door.