Alex Abarca and Shane Lallkissoon to Wrestle at Regions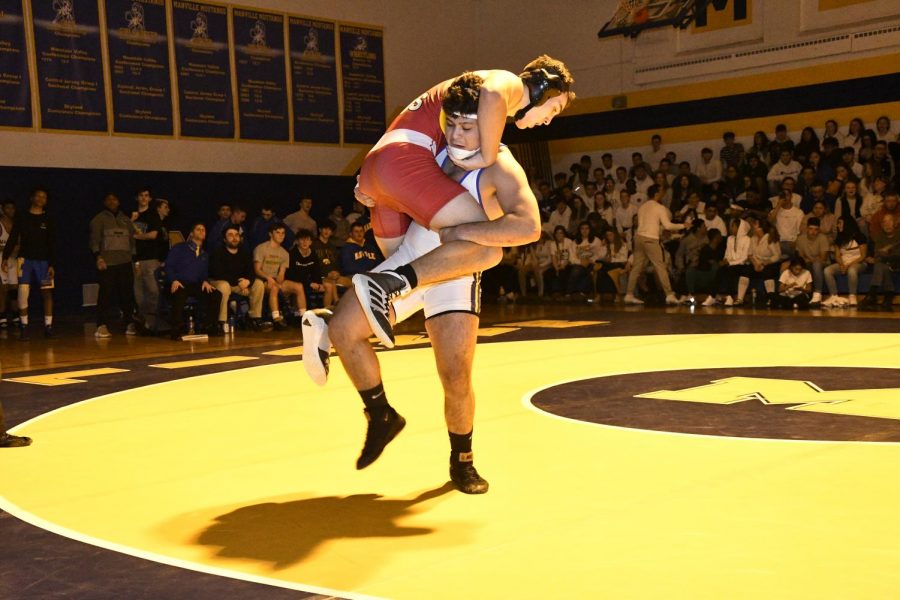 Staff Writer
February 27, 2020
Two of MHS Senior wrestlers are continuing their season at Regions. On February 22, 2020, at NJSIAA Districts, Alex Abarca placed second and Shane Lallkissoon placed first, qualifying them both to move onto Regions.
Abarca wrestled Wednesday, February 26, at the pre quarter finals and won, moving him on to join Lallkissoon to wrestle on Friday, February 28 at the quarter finals.
On Friday, both Abarca and Lallkissoon will wrestle at the Regions quarter finals and if the individual places in the top 4, they will proceed to wrestle at Atlantic City for States.
Currently, Lallkissoon has a total of 35 wins and only 4 losses for his senior year season. For his entire high school wrestling career, he has racked up a whopping 92 wins and 18 losses.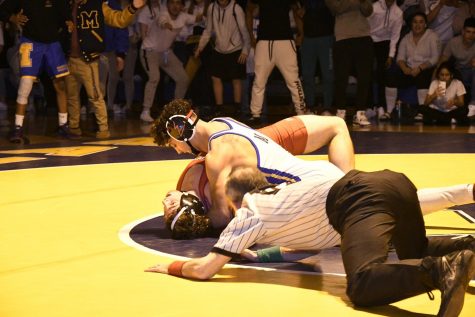 Abarca has 33 wins and 5 losses for the current season. For his high school career stats, he has accumulated 35 losses, however he has a ludicrous number of wins for his high school career coming in at 98 wins. Alex Abarca could potentially gain 100 career wins this season.
The two Manville seniors will be wrestling at the Regions quarter finals this Friday, February 28th, 2020 at Franklin High School.