The Death of One of the Greatest Athletes in History: Kobe Bryant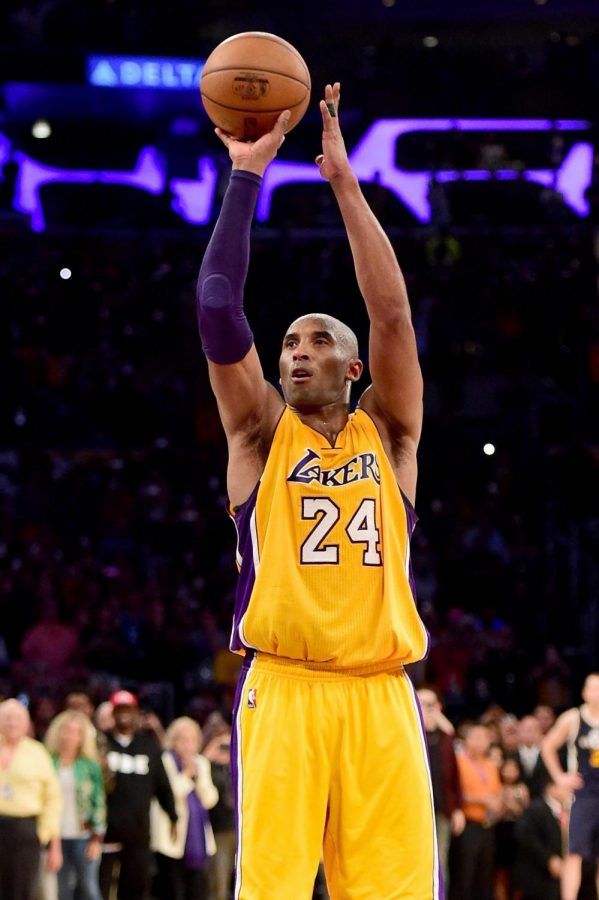 Dylan Lordi
January 29, 2020
Kobe Bryant was one of the biggest basketball players in history. This past Sunday, he was flying in his helicopter with his daughter Gigi and a couple of her teammates to to attend a basketball game. The weather was not ideal to fly in as visibility was low which could be a potential cause to the helicopter igniting in flames.
Unfortunately, there were no survivors. Kobe Bryant's legacy in the league was big; as players of the NBA and the NCAA found out the tragic news, they immediately broke down in tears.
What made Kobe special was his talent for the game and his passion. He was drafted to the NBA right out of high school; he never went to college. As for his daughter, who among other siblings, had a passion for the game and wanted to pursue the game in her father's footsteps.
Many games that were played after the crash would take an eight and twenty four second violation in respect to Kobe.
Kobe's daughter Gigi always dreamed about playing for UConn, a college basketball team. The  team had a game after the crash and put the number two "Gigi's playing number" on a UConn basketball jersey and surrounded it in flowers and did a moment of silence for her passing.
Kobe has big effects on the NBA so much so that someone was sending in photoshopped pictures of Kobe as the NBA logo. Many have signed a petition to have this image be the new NBA logo in his memory.
Among others in the crash, Kobe influenced a lot of people to pick up a basketball and changed the game tremendously. As for Gigi, she was the future for women's basketball. Kobe was forty-one and Gigi was only thirteen. Many will continue his legacy while shooting basketballs, or even shooting crumbled up pieces of paper into the garbage can while saying, "Kobe!"