MHS Wrestling Takes the Skyland Mountain Division Title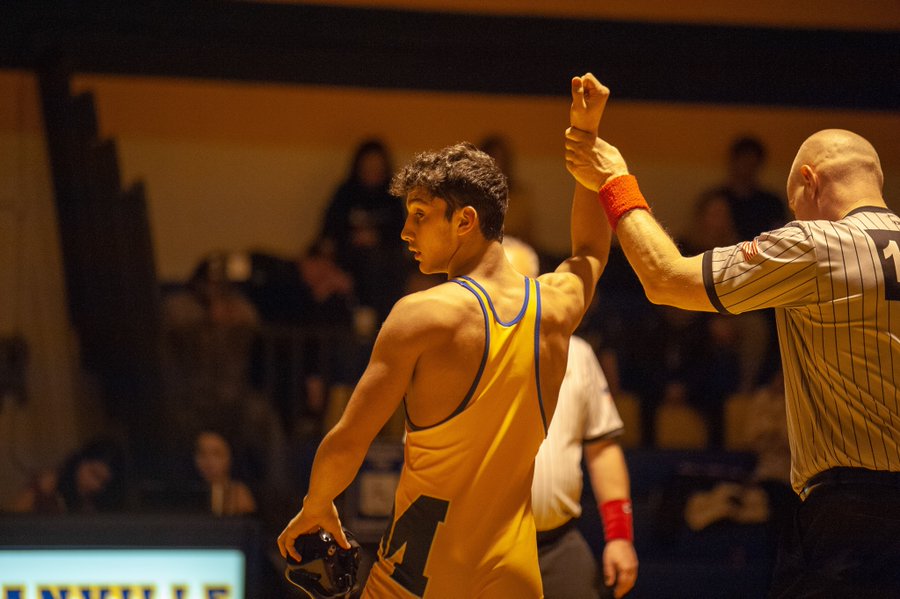 Recently, Manville's sports schedule has been packed with many wrestling matches. Particularly Wednesday, January 22, Manville has taken on Belvidere for the Skyland Mountain Division Title, at Manville. The night looked rough for the stangs as they began the match 24 points behind. The championship began to look like a distant dream until the stangs had a burst of urgency. Their comeback started with Ethan Burlew going through Brandon Flores, Nick Colomoroni, Jack Lombardino, Richard Sonnenberg, Shane Lallkissoon and ending with Alex Abarca (all pins). This hard fought victory was worth it when they held the title at the end. 
#BadCompany
About the Writer
Brian Sinchi, Staff Writer
Brian Sinchi is a senior who has played varsity soccer all four years of high school. He is seen walking the halls with his friends Kevin Arevalo, Sebastian...