SEMIS… AGAIN!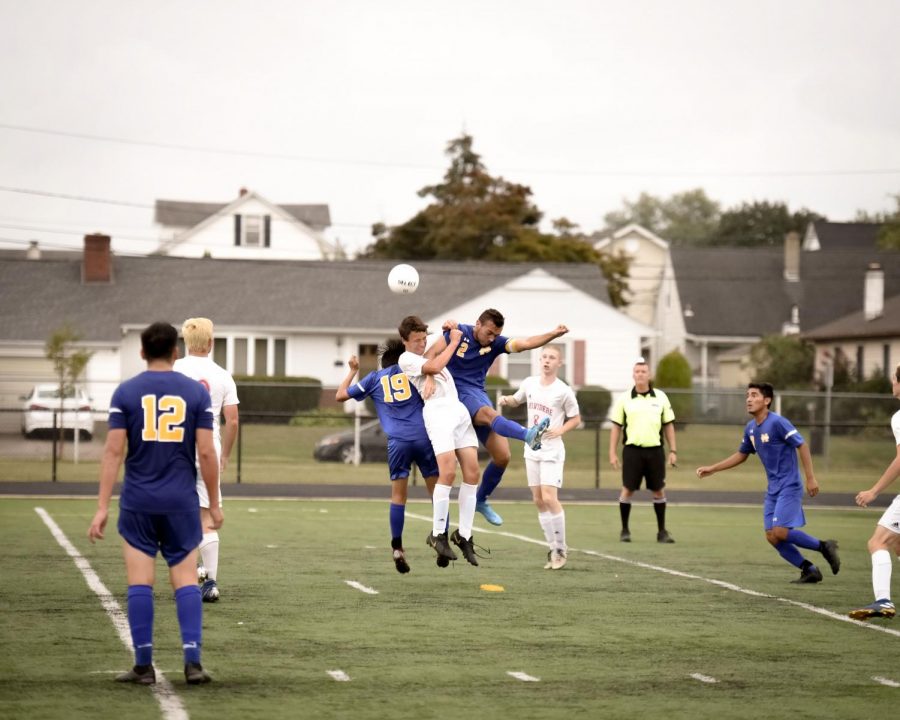 Melanie Alcantara
November 5, 2019
The Manville Boys Soccer team is on the road to the semi-finals once again for the second year in a row. The Mustangs will face the South Hunterdon Eagles away at their field on Tuesday, November 5th. Although they make it look easy, getting here has definitely not been the case. 
With the Mustangs playing two to four games a week, the season sped through September, leaving them only October to settle down and prepare for states. In the meantime, the team was suffering tough injuries and losses. Although hard to deal with in the moment, in the end it favored them in their placement for states. 
Being in a hard conference and going against some of the best teams in the country made the boys not just better, but unstoppable together. On Saturday October 5th, Manville won the first round of the Somerset County Tournament against North Plainfield in overtime. The boys would now advance to play Bridgewater-Raritan High School in the second round of counties, which they had not accomplished in 15 years. Now, they have proved many articles wrong throughout the week, with their incredible performance in their past two state games. On Tuesday October 29th, the Manville Mustangs hosted the first playoff game against Point Pleasant Beach. Winning the first round of states 2-1, led Manville to advance to the quarter finals. On Friday, November 1st, they met the Middlesex Blue Jays at their field. Being in the lead since the first half, they took another win home with a score of 2-1. 
Lead by Coach Eckles and Coach Rand, as well as captains Donte East, Sebastian Rodriquez, Joel Betancourt, Issac Naranjo, and Brandon Garcia, the Manville Boys Soccer team's next challenge is South Hunterdon in the semi-finals. Well aware of the hard, but very achievable task, the Mustangs hope to bring yet another win home, and add to their all time record of 14-9.