Nickelodeon Universe Theme Park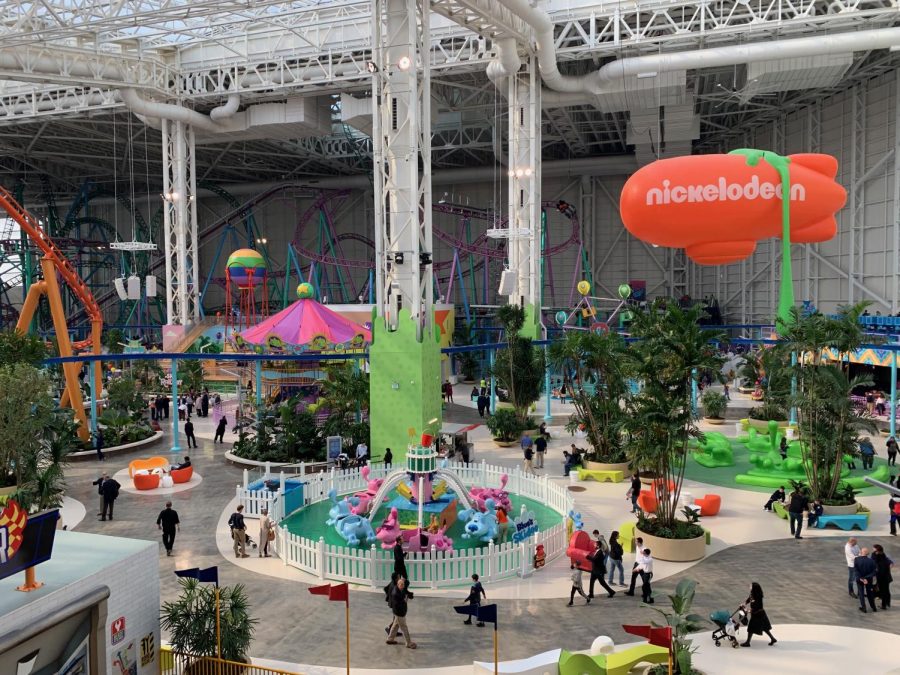 Marvin Valverde-Bonilla
November 4, 2019
The new Nickelodeon Universe theme park is in the new American Dream mall which opened on October, 25 2019 along with the theme park with sold out tickets. Remaining attractions will be added in and the theme park will most likely be completely finished by March 2020. This being said, many customers can come and enjoy many attractions it has to offer currently.
For this theme park, an all day wristband for the rides only costs $36.99. There is a two day wristband option that can be purchased at $49.99. There other attractions within the Nickelodeon theme park that many can enjoy with or without a wristband. For example, the Dutchman's Deck Adventure course that costs $17.99 for the zipline and the rope course, but if you have a wristband for the day it is only $12. People can buy the zipline and the rope course separately if they just want to go on one.
There is also a Moose Mountain Adventure Golf which cost $11.99 and Rock of Ages Blacklight Mini Golf which is also $11.99. In this theme park, it goes by a point system were 3 points equals one ride, 6 is 1-2 rides, 18 is 3-6 rides, 30 is 5-10 rides, 48 is 8-16 rides, and 84 is 14-28 rides.
Come out to the new American Dream mall and enjoy some amusement at the Nickelodeon Universe theme park!