Say Yes to the Costume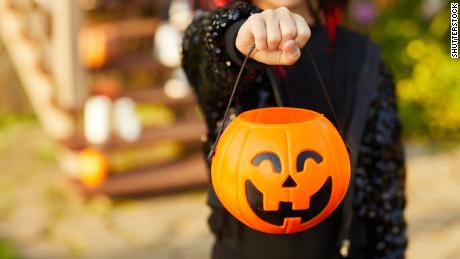 Hang on for a minute...we're trying to find some more stories you might like.
Halloween is the one day a year where everyone puts on their most frightening, cute, or original costumes and goes hunting for candy. This year, the staff of Hoofprints decided to determine what Manville's favorite costumes were, creating categories like Disney, DC, Zombies, Clowns, Witches, and even police. Here are Manvilles top 5 favorites. 
#5: Vampires 
With a whopping 1 sighting, these blood sucking monsters make up the least popular category of the Walmart Halloween section; sorry guys, you're just not very popular this year. 
#4 : Pirates, Witches, and Police 
The second most, least picked costume were the classics. Pirates, Witches, and Police officers were super popular in the early 2000's, but those years are over. Sorry Seniors and Juniors, but your generation didn't pull through this time. 
#3: Clowns 
Okay so, in 2016 and 2017 clowns were all the rage because of the new It movie. Unfortunately this year, clowns were only seen on average, 3 times. Maybe they should tell better jokes. 
#2: DC Characters 
From Batman to Wonder Woman to the Flash, DC made a super popular category with 10 sightings on average. Way to go superheros! Saving the day one holiday at a time. 
#1: Disney
Whether it be a Disney princess, Villain, Superhero or even pet, it was all over town this Halloween with a whopping 21 average sightings. Sightings included: Moana, HeiHei, Black Panther, Iron Man, Mickey Mouse and Mal! There was A LOT of singing around town. 
Other honorable mentions: 
Just because these were the most popular, doesn't mean this is all  Manville has to see! With a count of 30 original costumes, we just had to make an honorable mentions section. To begin, remember those two super loud kids that make up half the trumpet section? Well, Yavi Alvarez and Rian Sanders went around town playing their hearts out as Trumpet 1 and Trumpet 2! We saw several zombie type halloween costumes, but each one was so unique you couldn't just throw them in a category! The last honorable mention is saved for those parents who took their kids around dressed as random halloween icons! From pumpkins to black cats, the parents were the obvious choice for our honorable mentions. 
Well, Halloween has come to pass and now it's time for Christmas!!! Just hear those sleigh bells…. No? Okay well fine, then get ready for Thanksgiving! The second time in the year where you can eat as much as you want when you want, that doesn't include candy. Happy Holidays!
About the Writer
Kaylee Pfeiffer, Editor & Staff Writer
Meet Kaylee Pfeiffer, editor and staff member of Hoofprints. Kaylee is constantly active in clubs and activities around Manville High; she's in the stands...