Kpop Comebacks October/November 2019!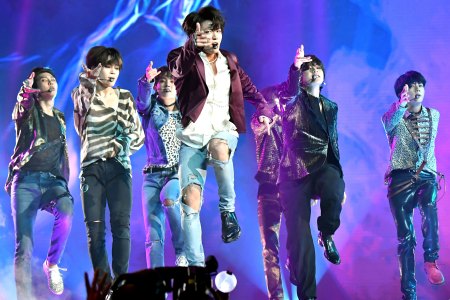 Korean Pop Music has been blowing up all over the world; many fans admire Korean music and idols, such as BTS and Blackpink. Currently, they are the two most popular bands that are rising to fame. There is many other korean pop music that has been created by Korean Pop/Rock bands. Check out the list of the October 2019 Kpop Comebacks and their title track songs!
October 4th 2019 – SuperM Debut EP: SuperM; Title song – "Jopping"
October 4th 2019 – Limesoda Comeback 3rd Single: Wave; Title song – "WAVE" 
October 7th 2019 – AB6IX Comeback Full Album: 6IXENSE; Title song – "BLIND FOR LOVE"
October 8th 2019 – Ateez Comeback Full Album: 'TREASURE EP.FIN : All To Action'
Title song – "Wonderland"
October 9th 2019 – Stray Kids Comeback Digital Single: "Double Knot"
October 21 2019 – TXT Comeback Full Album: The Dream Chapter – Magic; Title Song – "9 ¾ Run Away"
October 21 2019 – NU`EST Comeback 7th EP: The Table; Title song – "LOVE ME"
October 21 2019 – VAV Comeback 5th EP: "Poison"
October 22nd 2019 – Day6 Comeback 6th EP: The Book of Us Entropy; Title song – "Sweet Chaos"
October 23rd 2019 – WINNER Comeback 3rd EP: Cross; Title Song – "SOSO"
October 28rd 2019 – MONSTA X Comeback EP "FOLLOW"; Title Song: "Follow"
Those are the final lineup for the current October comebacks that have already been released! Those coming back are still on their way, for example, if you are a fan of HyunA from 4minute or a fan of E`dawn from Pentagon! Totally check out for their solo debuts coming from PNation Entertainment on November 5th! As well as upcoming November comebacks from IZ*ONE, GOT7, UP10TION, 1TEAM, BVNDIT, VIction, JinHyuk and MAMAMOO. Stay tuned and happy listening!    
About the Contributor
Ivanna Maldonado, Staff Writer
Ivanna Maldonado is a senior at Manville High School, and has been apart of journalism and partial newspaper club ever since freshman year of high school....