A Hauntingly Good Movie List for Halloween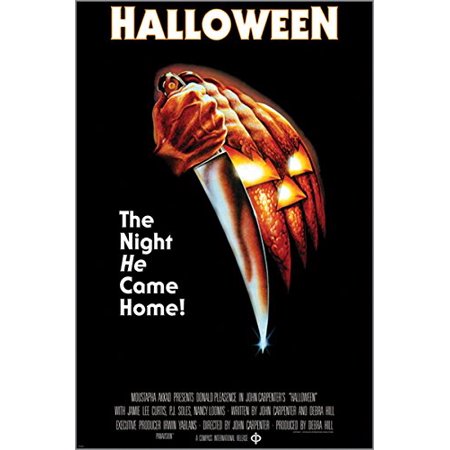 Spooky time is upon us, do you know what that means Manville High? Spooky Movies! This creepy list is crawling with some of the most loved Halloween movies of MHS students and will put you right in the mood for next Thursday's events (if you don't know what they are, it's time to check the calendar). So grab your blanket and hot coco, cuddle your black cat and turn out the lights, for this list will leave you spooked. 
First Category: Horror Movies
Halloween. 
Some people love a good scare, others cower at the first sign of Freddie Krueger. If you're the first type, this movie is for you. The first Halloween movie came out in the late 70's. 15 years after killing his sister on the infamous Halloween night of 1963, Michael Myers escaped from the mental hospital 15 years later to kill again. His target? Laurie. 
It and It: Chapter Two 
If you're not a fan of clowns, this movie is not recommended to you, but if you are, well, come float with us. Okay but can we say creepy? It and It Chapter Two are based off of Pennywise the clown, the evil, shapeshifting demon that haunts our sewers and drains. The original movie follows the Losers Club, in their battle to take down their worst nightmare. Following this movie from 1990, a remake was created in 2017, following the same story line. This year, though, It: Chapter Two made its debut that follows the Losers 27 years later to take down Pennywise once and for all. The movie follows the club as grown ups in their final battle of courage. This one will definitely make you want to leave the lights on. 
Next up: Disney 
The HalloweenTown series 
Who doesn't love a good Disney movie? The HalloweenTown series was as much a favorite when it came out as it is now. HalloweenTown is a town full of ghouls, witches, warlocks, skeletons, zombies, anything you can think of really. The story starts by following Marnie Piper and her siblings in their journey to finding out they are of magical descent. The series continues throughout their tween to late teen years as they battle evil and overcome their fears, to bring light to the beloved HalloweenTown. 
Hocus Pocus 
Oh look, another glorious movie. But this one actually is, an amazing movie. This well known Disney movie is about three sisters, who just happen to be witches. Cast out during the Salem trials, Mary, Winnie, and Sarah Sanderson casted a spell so they could extract their revenge on the town of Salem. The spell stated that a virgin who lit the black flame candle would bring them back from their tomb. The story is told from Max's point of view, a new student fresh in from LA, his sister and his new friend, as well as the lovable human-turned-cat, Binx. 
Where these were the top halloween movies of MHS, others answered with movies just as good and spine-chilling as these including: Twitches, Bride of Frankenstein, A Quiet Place, Krampus, Nightmare Before Christmas, The Ring, Happy Death Day, and Corpse Bride.  
About the Writer
Kaylee Pfeiffer, Editor & Staff Writer
Meet Kaylee Pfeiffer, editor and staff member of Hoofprints. Kaylee is constantly active in clubs and activities around Manville High; she's in the stands...