The New Changes to the Media Center of MHS!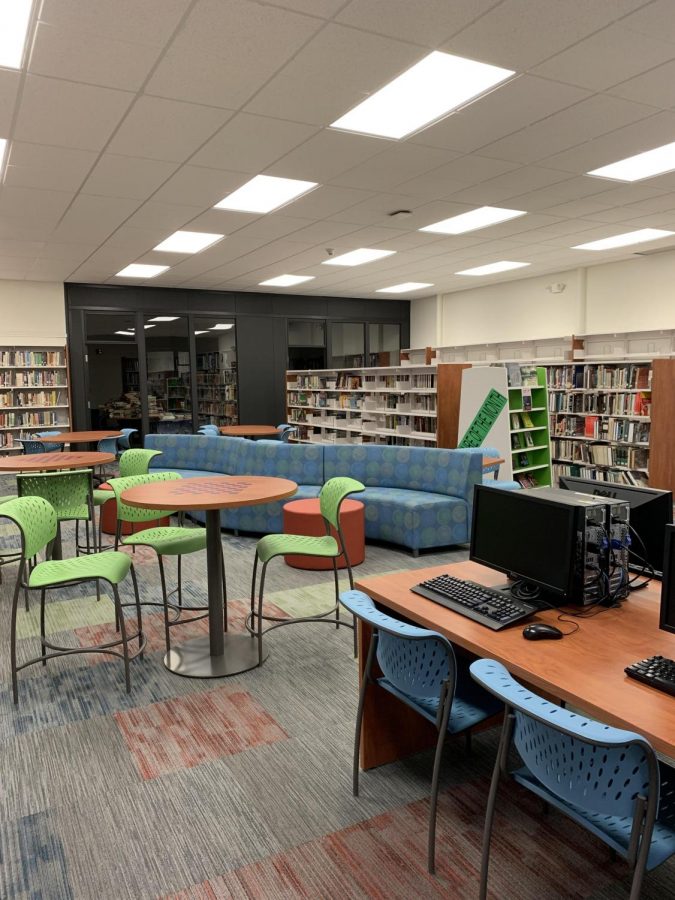 The library is getting renovated! MHS and the Board of Education started to make improvements on both the auditorium and the media center. Here is more information of how the media center is getting renovated. 
The librarian of Manville high school, Ms. Gottfried, has expressed excitement from what has been done to the media center. There has been furniture added, a petite gaming center, new books for underrated genres such as graphic novels, japanese manga, and more fictional genres of the modern times. Two new individual rooms have also been added! These areas used to be the old space for books and what used to be also the Manville store, but have now been renovated to small classroom/study rooms. 
Ms. Gottfried had said, out of a rating from 1 to 10, she would give the new library an 11. Ms. Gottfried also stated that they will be getting new modern and updated books, instead of the old outdated books they used to have. She is also delighted about her new desk, "After only been sitting for a few times being in the library, I am happily pleased with how it turned out."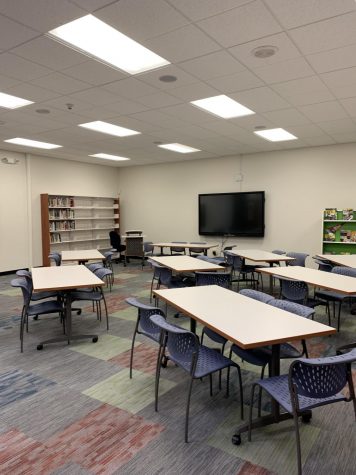 Do you remember the desktop computers that were on circular tables? Now they only have 6! These computers are specifically meant for gaming. "Since we are now mobile with our technology. We will only have 6 desktop computers for video games. Possibly, and we will be having about 5-6 chrome carts, for more mobile usage around the library. Ms. Gottfried elaborated on the library's new look, "I am very happy that the two empty dark spaces that used to be the Manville store and storage, are now bright and lively open spaces for quietness and studying."
Looking at it from a before and after standpoint, you can see many differences in the space, the colors, and the amount of new equipment for the renovations. Go ahead and check the library out; see its perks!
About the Writer
Ivanna Maldonado, Staff Writer
Ivanna Maldonado is a senior at Manville High School, and has been apart of journalism and partial newspaper club ever since freshman year of high school....