Maleficent: Mistress of Evil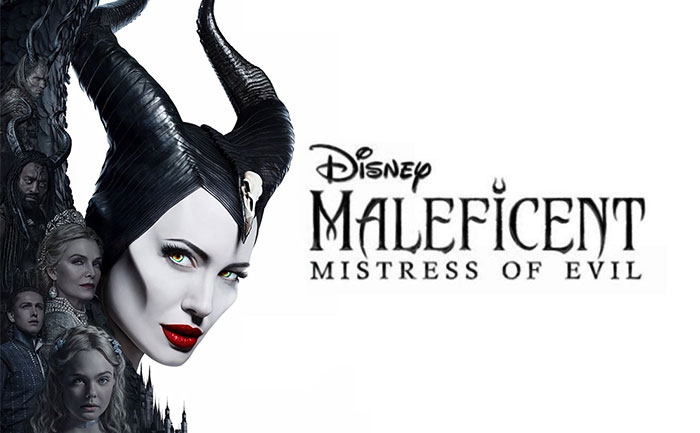 The long awaited Maleficent 2 comes out in theaters October 18, 2019, as Maleficent: Mistress of Evil. This time around there is a twist. Maleficent is not fond of Aurora's love interest, Prince Phillip. Maleficent fears that Aurora will have a similar fate as she did, expressed when she states, "love doesn't always end well." In July 8, 2019 the trailer showed that Maleficent goes completely evil once again, but this time she is not seen as the villain. This title is held by Aurora's soon to be mother in law, Queen Ingrith. 
Angelina Jolie will be returning as the one and only, Maleficent, she even hinted at a sequel a week after Maleficent's debut. Elle Fanning will be coming back as Princesses Aurora. Although originally casted Prince Phillip does not make an appearance on screen, this time around he will be played by Harris Dickinson instead of Brenton Thwaites. Michelle Pfieffer is joining the cast as Queen Ingrith. It is also rumored that Chiwetel Ejiofor will be a potential love interest for Maleficent as Connal, who will eventually be an ally for her. 
Disney provided a synopsis, "Maleficent 2 continues to explore the complex relationship between the horned fairy and the soon to be Queen, as they form new alliances and face new adversaries in their struggle to protect the moors and the magical creatures that reside within." 
It can be interpreted that Maleficent: Mistress of Evil, will follow the same if not closely similar style of the first movie, with the main idea of love and loss. The biggest conflict will be that because Aurora is older she has her own perspective on love, and she is going to pursue it by being with Prince Phillip. The only downside to Aurora's dreams is that Queen Ingrith has a "fear of the unknown. And that fear translates to aggression, with attack being her best defence," stated Michelle Pfeiffer. Leading to Queen Ingrith's and Maleficent's rivalry, the queen wants to destroy all that is not necessarily "normal" and this is all Maleficent is and knows.
About the Writer
Kathleen Garcia, Staff Writer
Staff writer Kathleen Garcia, commonly known as Kat, is a senior. Kat loves spending time with her friends and family. She is also a honors student who...