The History of the Famous "Milk Toast!" Otherwise known as Book Club!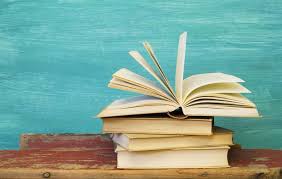 Mr. Caldwell  has been active in a lot of events regarding MHS; one of these clubs is book club. It has been running for 8-9 years ever since the now well-known Caldwell has started working at MHS. Starting as a regular book club, talking about reading and literature, it has transitioned to also having a good time and having the best snacks ever.
Bringing other book-reading fans into the club, such as Ms.Gottfried and Mr.McMahon as well as many other students over the years to discuss, debate, rant about book features such as, how a book is written and how it has affected the readers both mentally and physically.
Mr. Caldwell, the wonderful founder of this club has shed some light on the club itself and its original name, "milk toast." 
Mr.Caldwell has been teaching for 11 years now, book club started 8-9 years ago. With the curiosity of book club, otherwise known as "milk toast," in which it obtained this name through a poll which was voted by its members in the beginning of the club. "I gave them a bunch of names and then they voted on it, apparently milk toast was on top on the list so who knows!" Caldwell said with sudden surprise. Mr. Caldwell expressed his interest saying, "I love book club; I love reading and one of the best things about reading is discussing the premise of the book from start to finish with other people who like the same thing."
Caldwell explains,"There is a difference between reading or studying a book in class and reading for the pure enjoyment of literature in its sense." Regarding book club being a learning experience, he says that it is certain. "Exposing for new ideas and talking about them. It depends on how your worldview has changed or how its has deeply affected you in a way you have read the book."
Caldwell states, "I believe I started it in my 2nd year, so that would be like- 2009-2010. And we had it until last year, it smothered out two years so. We ran it for about 9 years. And then I was busy for a while. It kind of disintegrated, but however we have talked to Mr.Hemberger if we can start it once again and now we are back in action." Now that's a good way to bring back the good ol' days. 
Deeper into the interview, Caldwell describes how he has started the club with his colleagues here at MHS. He started it with the first media specialist, and then after a while, he reorganized it with the second media specialist of MHS, that being Ms.Haden. As time went on, Ms.Gottfried had join as the new librarian, shout out to Ms.Gottfried! She and Mr.Caldwell have been doing book club, otherwise called "milk toast" since then. Other people have joined as well; Mr.McMahon joined the club as a spectator and even former students from past years have kept the club up and running.
Book club exposes its members to many different types of genres; such as, many types of fiction, graphic novels, fantasy, sci-fi, and many more. Caldwell says that in book club, they try to find all kinds of fiction when it comes to writing and to reading certain books, with no particular themes in mind. Caldwell informs that book club can give experience and it can help you write. Caldwell finally elaborates, "In a quote that Stephen King says, 'If you want to write, first you have to read.' You have to be with the craft, so the more that you read and the more writing you're exposed too, the more you will be able to include these ideas into your creative writing."
Innovative writers or any student with exploding amounts of imaginations, book club can be a good start for people who want their creative ideas to spread wild. So head over to book club, so your reading skills can improve and your creativity can spread free.