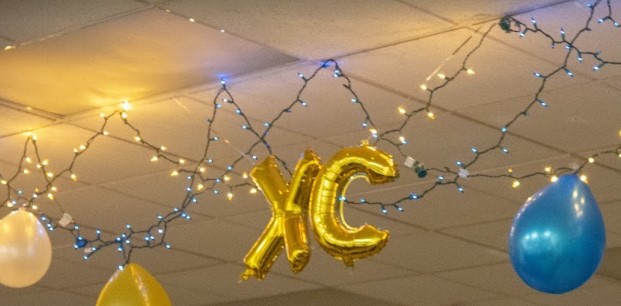 The Cross Country team has been led by boy captains Logan Chaya and Diego Mendosa, and for the girls team, captain Stacey Hernadas, with outstanding coaches, Kevin Caldwell and Freddrick McCarrick. As coach McCarrick said, "They work hard. We are trying to be the best team in the conference….they are hard working young men and women." The team is getting ready to run The Thompson Park meet in Monroe Township on October 12th. 
In the past, runners have worked hard to create higher PRs (Personal Records); Colin Weber ran a time of 20 minutes at the Six Flags Wild Safari meet on September 28th, and Brissa Rojas clocked in at 24 minutes and 32 seconds in the same location. Michael Cano holds the team record for both the 3200 meter race at 13 minutes and 39 seconds and the 2.5 mile with a time of 16 minutes and 28 seconds, in 2017.  On the girls team, Megan Shimp holds the team record for the 3200, clocking in at 16 minutes and 34 seconds, and the 2.5 mile with a time of 20 minutes and 33 seconds, in 2017. 
For the next month, runners will train hard as they get closer to the end of their season. The Mustangs Cross Country team is loved throughout the school, as we cheer for the team during the morning announcements where it they report the teams PRs and record breaking scores. Good luck Mustangs and keep on running!